Heyo!
After several months traveling and promoting Clothe Yourself in Righteousness, Maggie and I are back in West Philly for a brief month before we part ways again.
I thought it would be a good opportunity to give away some copies of the CD, Pamphlet and t-shirt. And maybe spread the word about the music video a bit!
So I'm launching a contest on Facebook! Here's the rules: if you share the video on facebook in the next 7 days, you could win:
A $200 Gift Certificate to American Apparel!! (1 winner)
-and-
A Clothe Yourself in Righteousness t-shirt, pamphlet, and CD (3 winners)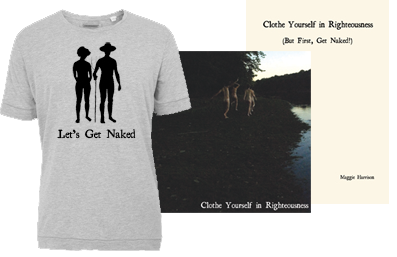 All you have to do is share my music video on facebook, and get your friends to like and comment on it!