Tag Archives:
occupy wall street
Interesting Timing
So we released this album on September 23rd, about a week after protesters started Occupying Wall Street in Manhattan, and only a few days before the media picked up on the protests in a serious way.
I continued to create and release videosongs from the album, despite knowing that the real conversation online was all about the Occupy Movement.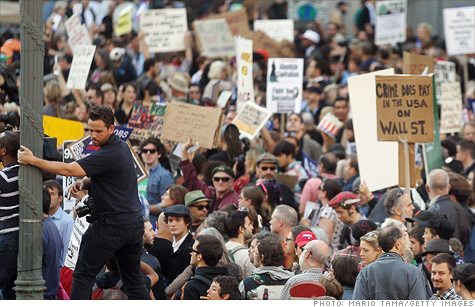 (Not) Getting Ahead of the Guide
As I feel this work is God-given and God-led, it is important for me to make sure I am not "getting ahead of my guide," as Quakers put it. Though there were many Quakers already involved in the Occupy Movement, it wasn't clear to me how or if I was called to engage with it.
That is… until I received a call from my friend Micah Bales. Micah had traveled to Manhattan to be a witness for the protests long before "Occupy Wall Street" was a household name, and he has been very involved in Occupy DC. Micah was calling to ask if I wanted to stop by Occupy DC and play before I continued my tour up North and out to Richmond, IN. I accepted, and was immediately gifted with the following song:
A (non) Detour
When I got back to Philadelphia, I took the time to record and edit the song and it's accompanying video instead of releasing the normal Monday video song.
And instead of feeling like this has been a detour, I feel like radical authenticity, faithfulness, humble servitude and love are more important than ever… and they are the the central elements of this project. I hope to blog again soon about that. Stay tuned!